My writing buddy Katie French, author of The Breeders series that I heartily recommended a while back, is launching a new book on Monday! It's a sci-fi paranormal romance called Eyes Ever to the Sky, and I can't wait to read it. She's here today to talk about whether paranormal romance as a genre is dead, or if it's merely undead, always ready to transform from sparkly vampire to something new and fresh. But first, here's more about Eyes Ever to the Sky: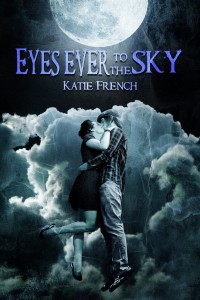 When Hugh wakes up in a smoldering crater–no memory, no clothes–a single thought echoes in his head…trust no one. Frightened and alone, with no memory of who he is, he stumbles upon a grisly murder scene and is shot by police. He wakes, only to find he can heal himself. He has superpowers and he's going to need them.
Desperate and bleeding, Hugh stumbles upon fifteen-year-old Cece, who's got enough troubles of her own. Between caring for her bipolar, out-of-work mother and trying not to get evicted from her run-down trailer, Cece may be the only person struggling as much as Hugh. Drawn to Hugh, Cece finds herself falling for him. But when the real killer–a man-hunting beast–chooses another victim, Hugh and Cece realize they must unlock the clues to their past if they have any chance at a future.
Is Paranormal Romance Dead?
by Katie French
I don't know about you, but if I read one more story about a sexy but aloof vampire/werewolf/merman/garden gnome I might drive the stake straight into my own heart. To say that paranormal romance has been done is like saying that Lady Gaga's outfits are different: the understatement of the century. As a reviewer for the indie book review site, Underground Book Reviews, I get inundated with requests to review paranormal books. The tropes have been beaten to death with sexy, yet tortured super beings and the innocent damsels who love them. Readers are fed up with it. I'll wage a coffin full of money that if you pitched a vampire paranormal romance to an agent right now, they'd laugh you out the door.
And yet, there's some reason why Stephenie Meyer can now buy an African country from writing four books.
I'll be the first to go on record to say that I LOVED the Twilight books when they first came out. I read the first book before anyone was talking about it (I think that puts me in some elite nerd group where the perks are atomic wedgies, but I digress). That book rocked my world. There was something so…addicting about being loved by a creature strong enough to crush you. To be special enough to attract the attention of a super human, now that was sexy. No amount of sour grapes on the part of reviewers can take away what those books did for fantasy writers and reader everywhere.
So, where does that leave us? With stories that are derivative, characters that are more cardboard than a cereal box and plots completely overdone. Do we kill this genre and bury it with a sparkling tomb stone? "Here Lies Vampire Love Stories. RIP." Like its undead characters, would it rise, moaning, clawing for scraps of life?
Science fiction and romance are my two favorite genres, so I refuse to believe their pairing has been killed. No matter how many peanut butter and jelly sandwiches people eat, they still come back for more because the pairing is just so good. So it should be with paranormal romance. The genre doesn't have to die, but it must be refashioned, reborn. And, that is exactly what I attempted to do with Eyes Ever to the Sky, my new YA sci fi romance. Did I go far enough from the derivative? Did I hug close enough to the tropes that matter? Only my readers may judge. I will tell you that not a single scene is set inside a high school and not a single character sparkles. That has to count for something.
My conclusion. Paranormal romance is not dead. Derivative stories and fan fic may be on its last straggling breath, but like any genre, authors can remake, reshape and reform. That's the beauty of story–it can always be made new.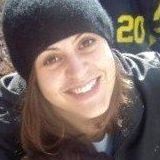 Katie French is the author of The Breeders, a Young Adult dystopian adventure, and Nessa: A Breeders Story, a prequel novelette both available on Amazon. Her sci fi romance, Eyes Ever to the Sky, released May 13th.You can find her on her website, or like her on Facebook or Twitter.
Follow @AG_Henley